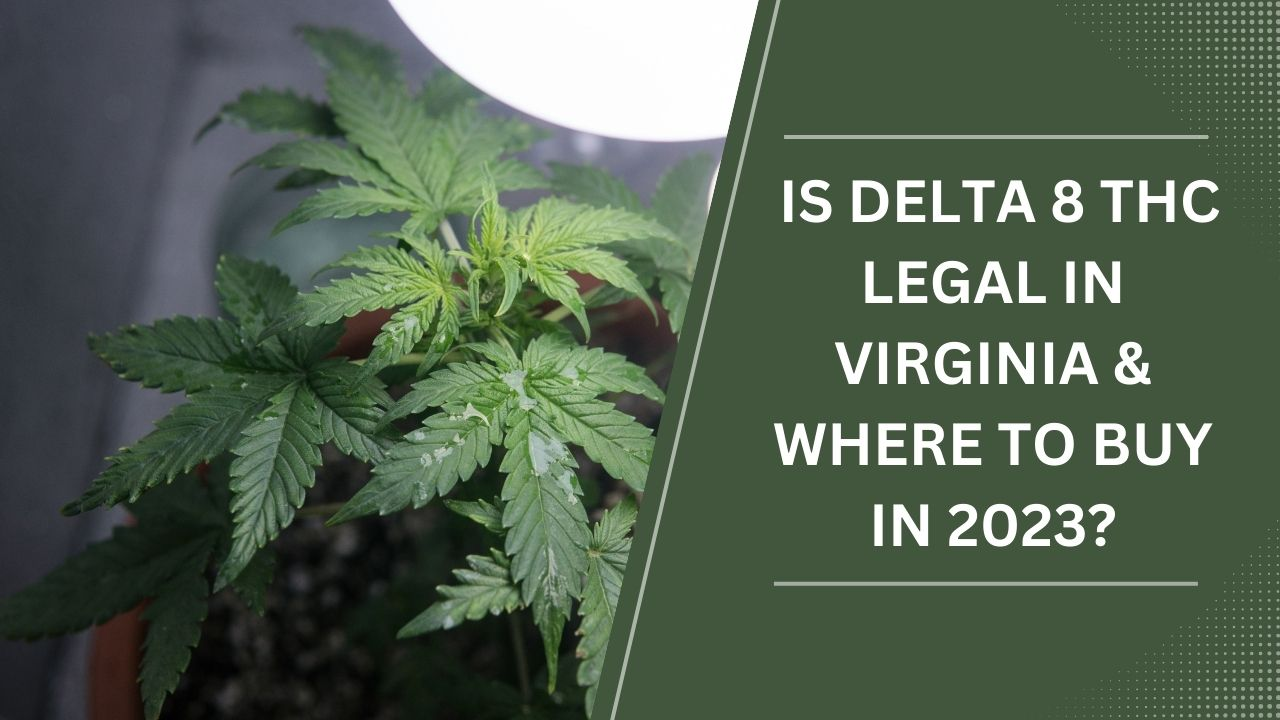 Delta 8 THC's popularity has grown exponentially in the cannabis industry. This is because it offers an ideal high for those who don't want to feel paranoid or anxious while still enjoying the benefits of the compound. However, the legal status of cannabis and its derivatives is constantly changing, and it can be hard to keep up, so staying updated is essential.
In the United States, the 2018 Farm Bill made hemp products like Delta 8 THC legal at the federal level, but individual states are free to set their laws on cannabinoids like Δ8THC.
So, If you're curious if delta 8 THC is legal in Virginia and where to buy it in 2023, this guide is for you.
What is Delta 8 THC?
Delta 8 is one of the minor cannabinoids that naturally occur in cannabis plants. It's similar to the more well-known Delta 9 THC, another THC derivative, but each has unique effects. While both cannabinoids offer psychoactive effects when consumed, Delta 8 THC is said to be milder and has fewer side effects than Delta 9 THC, making it the product to ease and relax your mind.
Furthermore, many people think it is a new product, but that is untrue. It was first isolated in 1965 by Raphael Mechoulam, but it wasn't until recent years that it gained popularity. This is due to new extraction methods and increased demand for alternative cannabinoids like delta 8 THC to manage various conditions, such as eliminating pain, anxiety relief, and appetite stimulation. Also, users take this natural-based product in multiple forms, including oils, tinctures, edibles, and topical products.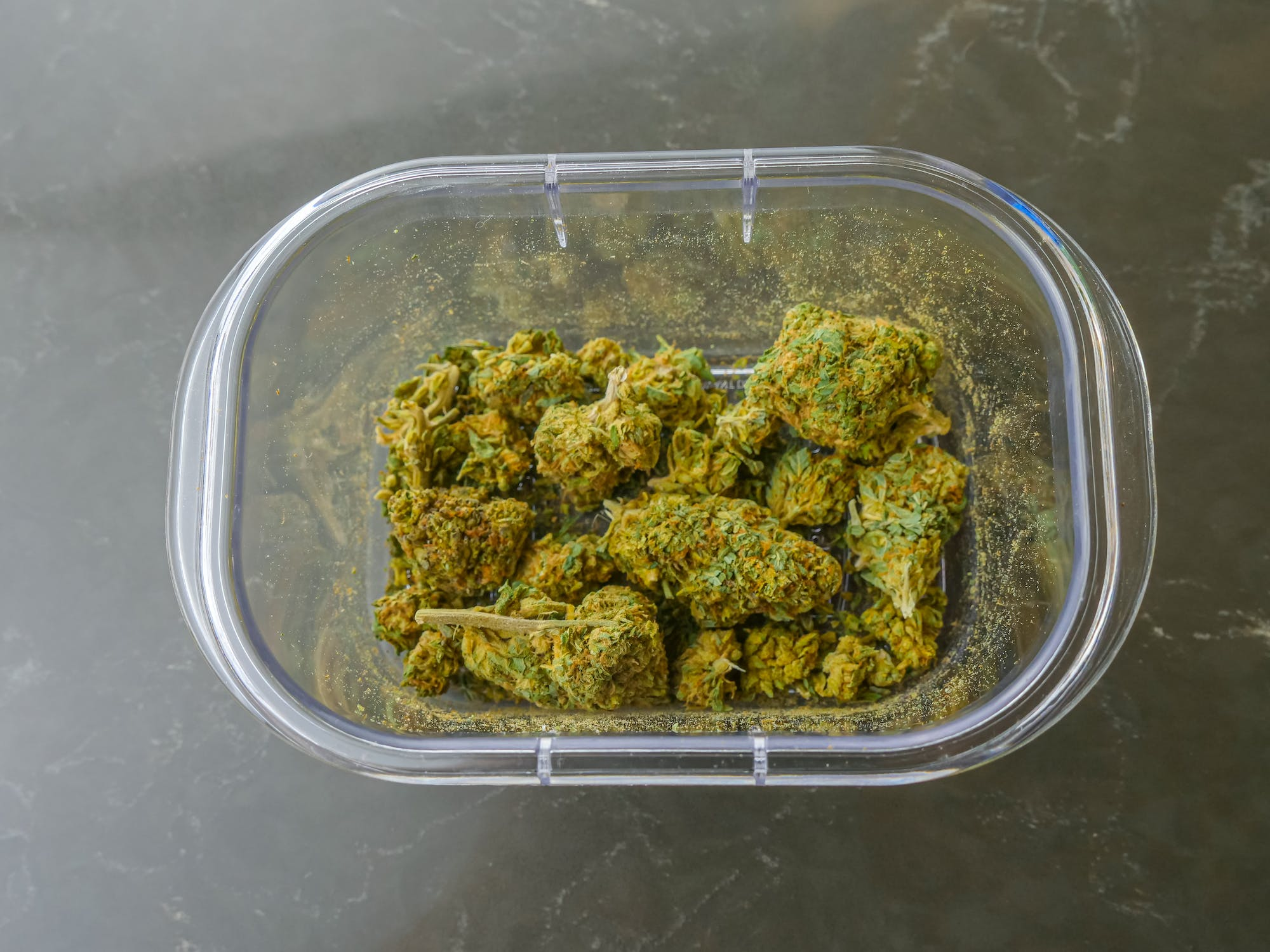 Image source: Pexels.com
History of Delta 8 THC legal status in Virginia
In Virginia, state lawmakers passed vital legislation that legalized the cultivation of hemp plants in 2019. They also allowed the use, sale, and possession of hemp-derived products such as delta-8 THC.
Later in 2020, the federal government of Virginia amended this specific law. Under the Drug Control Act, the legislation separates industrial hemp extract from marijuana based on its definitions. Also, the state law removed hemp-derived products such as delta 8 from the Schedule 1 Controlled Substances Act list. However, despite the industrial hemp extract being federally legal in Virginia, the state still restricts food manufacturers from selling delta 8 THC edibles and beverages containing more than 0.3 percent THC extract.
Virginia Department of Agriculture and Consumer Safety (VDACS) Press Release
According to a recent news statement, the VDAcs representative, and the office of attorney general Jason Miyares, are continuing to educate manufacturers on the sale of products containing THC as a response to the provisions authorized by the Virginia General assembly and the governor's amendments. These efforts seek to enlighten retail food establishments on synthetically derived cannabinoids such as delta 8 THC hence promoting voluntary compliance.
In short, the VDAcs department is aimed to help businesses that sell or are looking to venture into retailing hemp-derived cannabinoids while still following Virginia state law.
Furthermore, based on the same press release, VDAcs Food Safety Program shall communicate to all stakeholders in Virginia, such as industrial hemp extract manufacturers, retail food establishments, and food manufacturers. The state will enlighten them that products made for human consumption must adhere to the food and drink law. Also, synthetically derived cannabinoids are food adulterants. Therefore, anyone manufacturing or selling such extract as a beverage or food violates Virginia food law.
Virginia's department shall communicate to all recipients of the upcoming legislation on labeling guidelines. This will make it easier for their inspectors to identify locations retailing industrial hemp extracts or hemp-derived delta 8 THC products. And with limited exceptions, such establishments must have the food and drink permitted directly from VDACs to sell these items legally. However, if a VDAcs representative finds the sale of food or beverages that contains an adulterant, they will offer voluntary business compliance. Failure to cease such production or get the necessary permit to operate will lead to a civil penalty, which is punishable by either jail time or a fine.
Regarding packaging, producers or manufacturers cannot pack their THC products, such as delta 8, which mimics a famous brand. Also, Virginia Police Canine Association (VPCA) prohibits selling the same items that have the shape of an animal, fruit, vehicle, or human. This is why attorney general Jason Miyares mentioned he is looking to collaborate with VDACs to counter THC edibles such as delta 8, which have similar outlooks to popular snacks and candy.
Is Delta 8 THC Legal in Virginia?
The legality of cannabis and its derivatives is always a hot topic. With the recent rise in the popularity of Delta 8 THC, it's no wonder that people are wondering if this cannabinoid is legal in their state. Notably, there has been a lot of confusion surrounding Delta 8 THC and its legal status according to Virginia state law because of the conflicting guidelines.
So, to answer the question, delta 8 THC is federally legal according to the 2018 farm bill. This is because it is a hemp-derived product that contains 0.3% THC or less. Any other cannabis product above this range is considered marijuana, one of the controlled drugs under Virginia"s federal government. However, while recreational marijuana is prohibited, medical marijuana products are still legal, but a patient must register with the state board pharmacy to access such cannabinoids.
Additionally, it is essential to keep up to date with the legality of delta 8 THC in Virginia since it keeps changing. So, if you plan to travel to Virginia, avoiding beverages, foods, or other consumable products containing delta 8 THC extracts is best. It will help you avoid lawsuits that may cost you money and time since the federal state has specific restrictions on the possession and transportation of such industrial hemp extracts.
Delta 8 THC products that are Safe for Human Consumption in Virginia
There are a lot of delta 8 THC products on the market, but finding a pure and safe product is challenging. However, if you are in Virginia and looking for a safe and trustworthy delta 8 product, you have come to the right place. These products are tested in third-party labs to ensure their quality and potency are up to the required standards.
Also, they're free of contaminants and contain no more than 0.3% THC, which is the legal limit. With that said, here are some delta 8 THC products you can try.
Strawberry Dream Delta 8 Disposable Vape
The strawberry dream delta 8 disposable vape is the perfect way to enjoy your favorite cannabinoid. It is one of the strains which is a combination of strawberry cough and blue dream. Also, this product contains no nicotine or other harmful chemicals and is safe for use.
When it comes to flavor, the strawberry dream delta 8 disposable vape has a delightful taste that will leave you wanting more. On the other hand, the delta 8 THC extract provides a powerful punch that will boost your energy and a perfect high that might stimulate creativity. This makes it the ideal product for those looking to be productive, and it is sure to become a favorite among those who try it.
Maui Wowie Delta 8 Disposable vape
Are you looking for a fantastic way to enjoy a hemp-derived delta 8 THC product? Maui Wowie Delta 8 disposable vape is the perfect item for you. These pens have a delicious flavor that resembles a sweet and tropical citrus taste.
Plus, Maui Wowie Delta 8 Disposable vape is easy to use and provides an enjoyable vaping experience, making it the perfect product anytime of the day or night. So, what are you waiting for? Pick up a Maui Wowie Delta 8 disposable vape pen today!
Presidential OG Delta 8 Disposable vape
When it comes to Presidential OG Delta 8 disposable vape pens, there is no doubt that these devices are some of the best in Virginia. The reason for this is simple – it offers soothing and relaxing effects to the users that may help with insomnia.
Not only is the presidential OG delta 8 THC disposable vape provide potent benefits. But it also has an intense aroma of pine and aroma that sets it apart from the rest of the delta-8 THC products. Moreover, this item is sold in a ceramic, grade glass hardware that gives it a beautiful outlook.
Jack Herer Delta 8 Disposable Vape
The Jack Herer Delta 8 Disposable Vape pen is an excellent choice for potent and smooth vaping, made with a strong and consistent flavor, so this pen is perfect for those looking for a powerful hit. It provides a high feeling that might stimulate a creative mind and have euphoric effects.
Moreover, the sativa strain Jack Herer Delta 8 Disposable Vape pen comes in sweetness, lemon, and lemon flavors, giving you a wide range of tastes to try.
Black Mamba Delta 8 Cartridge
Another delta 8 product you can easily find in Virginia is the Black mamba delta 8 cartridge. The extract is an Indica-dominant strain that offers a rich and flavorful vaping experience. Many users love this product because it relaxes the mind, promotes sleep, and stimulates appetite.
Further, you can enjoy Black Mamba Delta 8 Cartridge in a combination of fruit and citrus, catering to users with sweet tooth and sour lovers.
Purple Punch Delta 8 Cartridge
You can easily find the Purple Punch Delta 8 vape cartridge in Virginia. It is a high-quality vape cartridge that provides a smooth, delicious experience. This cartridge is made with pure hemp-derived extract, free from any metals, preservatives, or additives that may jeopardize your health.
So, if you are looking for citrus, berry, and grape flavors in one product, then it is time you buy Purple Punch Delta 8 Cartridge.
Pineapple Express Delta 8 Cartridge 
Pineapple Express Delta 8 Cartridge is another choice for people living in Virginia. It is a popular product that combines Hawaiian and Train Wreck strains and provides a sweet and citrus flavor. Also, the cartridge comes with a glass tip that perfectly fits the mouth, offering a smooth draw.
So, if you have been struggling with nausea and loss of appetite, you should try Pineapple Express Delta 8 Cartridge.
Lemon Drop Delta 8 Cartridge 
Lemon Drop Delta 8 is a high-quality cartridge that is a sativa hybrid strain. It offers a smooth, satisfying vapor, giving the user a euphoric and uplifting effect. This cartridge is perfect for users who want the great flavor of lemon candy and quality performance.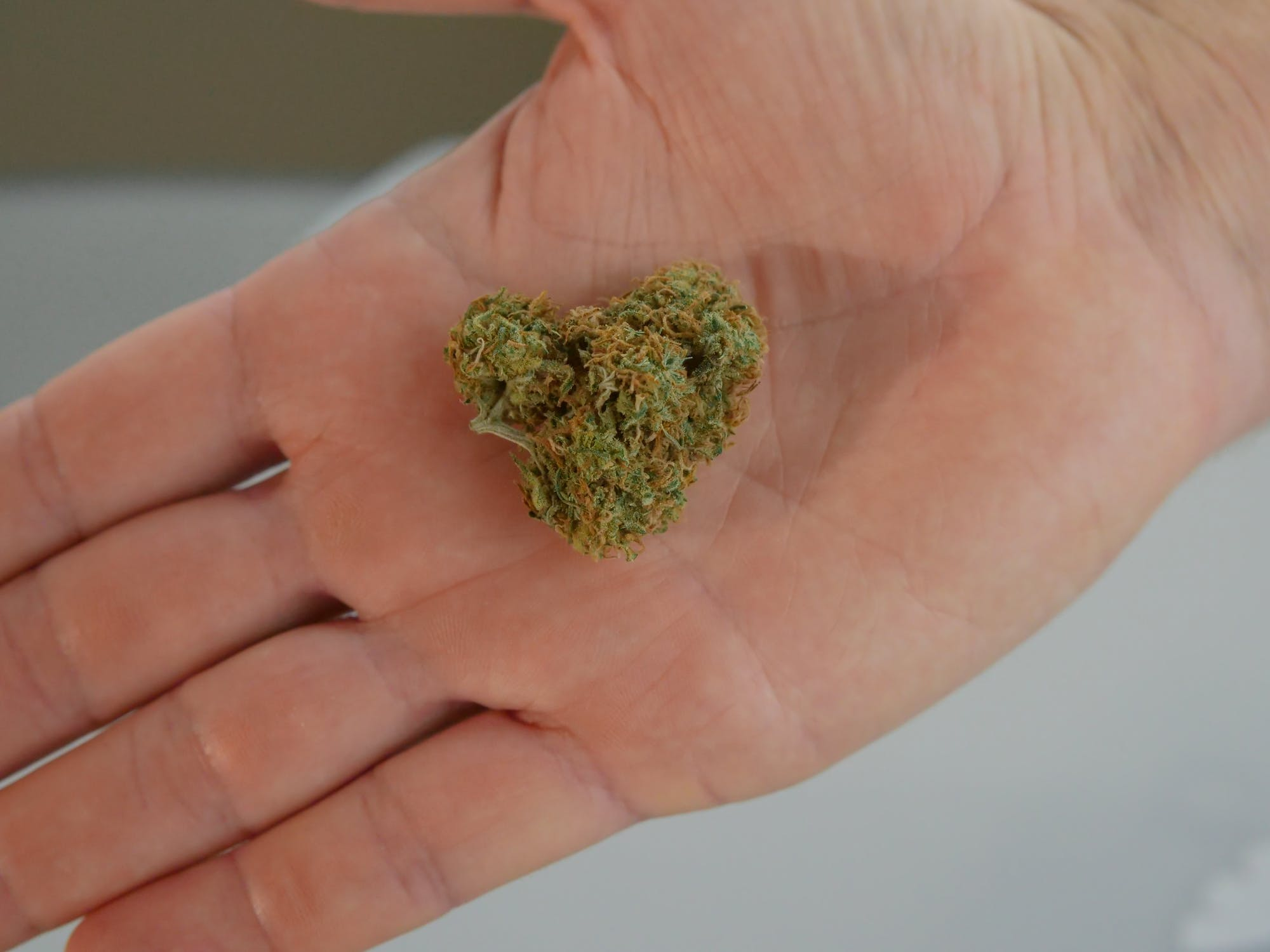 Image source: Pexels.com
Where to Buy Industrial hemp Extract, Delta 8 Products?
A few options are available if you are looking for a place to buy delta-8 in Virginia. You can purchase delta-8 online from various retailers such as vape stores and smoke shops. However, finding high-quality products containing delta-8 THC in Virginia can take time and effort. This is because the market is barely regulated; hence you can easily purchase substandard products that may lead to adverse effects.
So, purchasing delta 8 THC products from online vendors is advisable since you can source them directly from the people who practice safe and responsible manufacture. This means that you will get legit items that will offer a fantastic experience of such a potent cannabinoid. Here are other reasons why you should order delta 8 THC products from reputable online sellers:
They have a better price and offer seasonal discounts.
You can easily access third-party results and customer reviews on the vendor's website.
They offer a wider range of delta 8 products than the physical shop.
It is easier to order in the comfort of your home.
They provide fresh products since they have a large base of customers.
Conclusion
Hemp-derived delta 8 product in Virginia is federally legal. However, the state law still prohibits the manufacturing and retail sale of edibles similar to popular items like candy. So, as always, check back for updates and consult a lawyer if you have any questions or concerns about Delta 8 THCs' legality in Virginia.
In the meantime, ensure you purchase delta 8 THC products from a trusted and reputable vendor for pure items that are safe for consumption. However, if you experience extreme adverse effects while taking this cannabinoid, it is crucial to stop immediately and seek medical advice from your doctor.
References
https://www.fda.gov/news-events/congressional-testimony/hemp-production-and-2018-farm-bill-07252019
https://www.ncbi.nlm.nih.gov/pmc/articles/PMC1760722/
https://law.lis.virginia.gov/vacodepopularnames/drug-control-act/
https://www.vdacs.virginia.gov/press-releases-220630-retail-sale-of-thc-infused-edibles.shtml